je pense que certains ici connaisse ce trio féminin, car j'ai déjà vu l'album dans la playlist cd

les petites anglaise se sont formé en 2009 et on 2 albums a leur actif
haulin ass "2010" et game on "2015"
 j'ai vu il y as peu que le game on existe en version vinyl  

 il es donc en route vers ma platine  

J'aime beaucoup ce qu'elles font
merci pour l'info

j'ai plus qu'a chercher le vinyl

ça y est je viens de me commander la version vinyl

et voilà les dernières news du groupe

Here is the news we have been sitting on for a while.
The Amorettes announce new Worldwide record deal!
Brand New Album planned for 2018!

Scots Rockers, THE AMORETTES, today announce that they have signed a worldwide record deal with German label, SPV/Steamhammer and will release their new album early in 2018.
Excellent, j'espère qu'elles vont nous faire un album au moins aussi bon que le précédent.

vu ça :
Big News!!!
BRAND NEW ALBUM BY THE AMORETTES!

We are delighted to announce our brand new studio album 'Born To Break' is available to pre-order now.
We have Signed CDs and cool Signed Gatefold Double Blue Vinyl albums available to pre-order now on our new store here:
https://theamorettes.tmstor.es/

All pre-orders come with an Exclusive signed photo.

Born To Break will be officially released worldwide on April 6, 2018 by SPV/Steamhammer as CD, gatefold coloured double vinyl and Download. It was recorded at the world famous Rockfield Studios in South Wales, and again produced by Luke Morley from Thunder, recorded and Mixed by Nick Brine, mastered by Pete Maher, and Kenny Dogleash again ate all the custard creams.

With 12 songs written by Gill, and some really cool artwork, this is our best record yet, and we're sure you're going to like it.
The tracks are:
1. Can You Feel The Fire
2. Hello And Goodbye
3. Everything I Learned I Learned From Rock And Roll
4. Born To Break
5. What Ever Gets You Through The Night
6. Hell Or High Water
7. You Still Got Rock And Roll
8. Easy Tiger
9. Bat Shit Crazy
10. Coming Up The Middle
11. High On Your Energy
12. I Want It Bad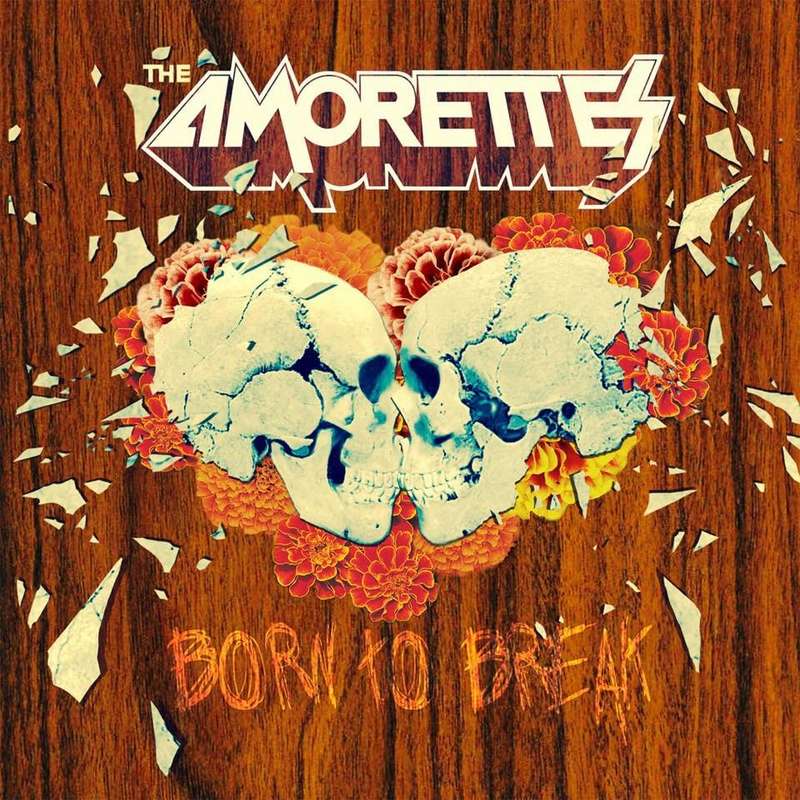 Un petit manque d'agressivité qui me manque dans ce titre. J'espère que l'album ne sera pas trop sur ce modèle.
---
Permission de ce forum:
Vous
ne pouvez pas
répondre aux sujets dans ce forum